"A Woman's Voice" by Mahboobeh Zadehahmadi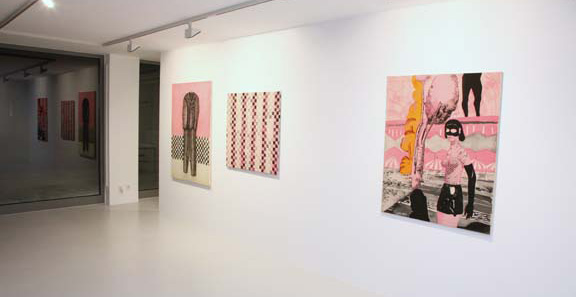 The 2nd exhibition of Haleh Gallery is presenting "A Woman's Voice" by Mahboobeh Zadehahmadi, born in 1974, in Esfahan, Iran. This profound artist graduated in 1998 from Tehran University, and since then, she has had several successful exhibitions worldwide. In 2006, Mahboobeh parted from her home city of Esfahan, and through a scholarship, she has been working under the supervision of Prof. Günter Förg, and Prof. Norbert Prangenberg at the Academy of Fine Art in Munich.
The exhibition "A Woman's Voice" is presenting an evolution of an artist during a time span of 16 years, while migrating from Orient to Occident. Central themes are to portray a woman in different cultures, and combine traditional elements with modern European style. Haleh Gallery wish to continue its task of bridging Orient and Occident in the Art World, and cordially invites you to this exciting exhibition.
« Back to exhibition overview